Welcome to Buderim Yoga with Lyn Moes
Hatha Yoga Classes 2018

4 Terms per year
Monday 6pm
Tuesday 9.30am
Thursday 9.30am
Thursday 6pm

Term Fees Available
$18.00 Drop in Class
ALL WELCOME

Download Yoga & Meditation Flyer for 2018 here
Current Newsletter now available
Meditation Classes 2018
Monday 7.40 pm to 8.40 pm
Term Classes Only
Try the Free Class

Download Yoga and Meditation Flyer 2018 here


Buderim Yoga is on Facebook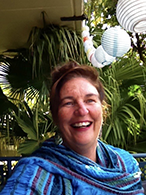 Buderim Yoga is run by Lyn Moes. She has studied with teachers around the world since 1975.
After studying with the International Yoga Teachers' Association (I.Y.T.A.) Lyn received her Diploma in 1982.
She has been devotedly teaching Hatha Yoga since that time (before Yoga was popular)!
The classes at Buderim Yoga are centered on total body wellness.
Emphasis in class goes on correct alignment in postures, understanding balance, individual happiness and health. Lyn encourages students to progress at their own pace according to their level of wellness. Classes are suitable for males and females of all ages and physical ability.
Lyn has been a body worker and natural therapist commencing Buderim Mountain Natural Therapy Clinic in 1979 working there until selling in 1989. This Natural Therapy clinic was where Lyn discovered the health needs of the community, understanding that Yoga is a way for the individual to take responsibility for their own health and happiness.
Yoga is her passion; she dedicates her life to it full time.
Lyn is best known for her unique ability to help students embody a complete yoga practice with special emphasis on their spiritual growth.
Everyone is welcome to join our yoga classes.
To Contact Lyn:
Phone Lyn Moes: (07) 54453315
Email: loosenuplyn@iprimus.com.au
or go to her contact page.